WLG-SET: Lady's Wide Girdle Buckle Set - £40.00
Consisting of buckle, buckle mount and chape. 15th Century, modelled after a museum piece. Strap width 83mm.
BUCK-H: Wide Buckle £12.00

Suitable for a ladies belt but would work equally well on a wider sword belt. Mid 14th - mid 15thC.

Bar Width 50mm maximum strap width 55mm.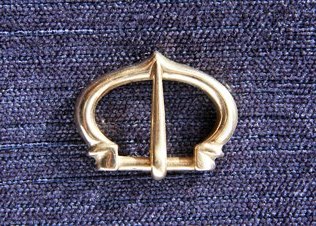 BUCK-D: Single loop D shaped buckle £7.50
Buckle bar width 15.5mm, maximum strap width 25mm.
BUCK-GB: Small buckle £5.50
Attachment bar width 1cm, max. strap width 12.5mm.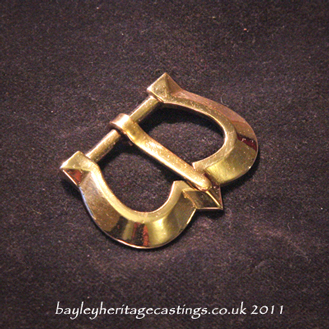 BUCK-SL: "Memling" Buckle - £9.50
15th Century, inspired by a Memling painting.
46 x 33mm, strap width 23-30mm.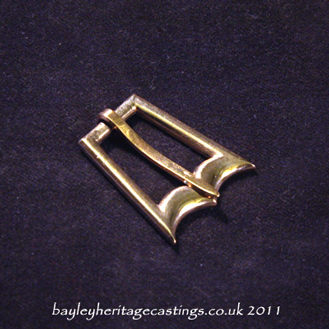 BUCK-T: Trapezoid Buckle - £6.50
Simple late medieval buckle.
32x36mm, strap width 19mm.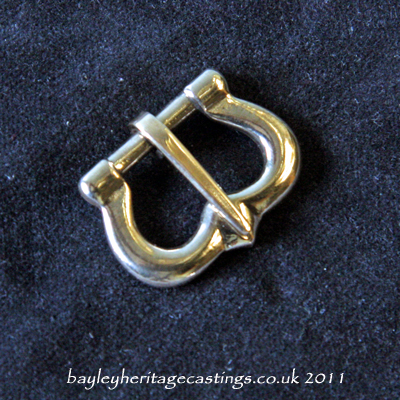 BUCK-K: Small Kidney Buckle - £5.00
C. 1400 - 1500 copied from an original.
24mm x 32mm, strap width 15-19mm.
BUCK-DB: Buckle with attachment bar - £7.00
C. 1375 - 1500 modelled after an example from the Museum of London.
36mm wide x 30mm long max strap width 24mm.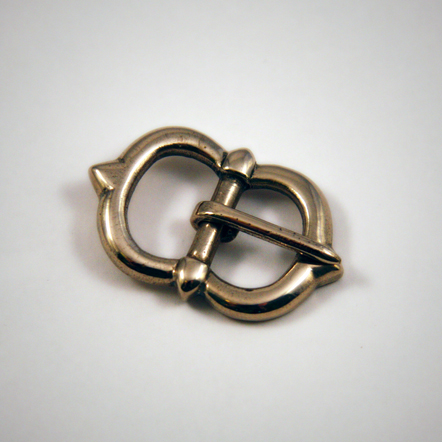 BUCK-DO: Double oval buckle £7.50
C.1350-1500+
A sturdy buckle based on historical examples
42x29mm, cross bar width 14mm, max strap width 17mm.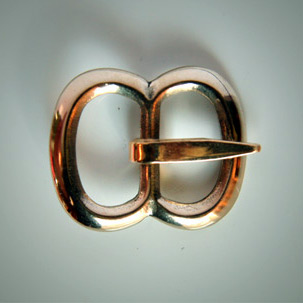 BUCK-SB: Shoe/Garter Buckle £5.50
C.1350-1500+ Modelled on period examples.
23 x 27mm, cross bar width 12mm, max strap width 14mm